ALMA Research Series in summer term 2021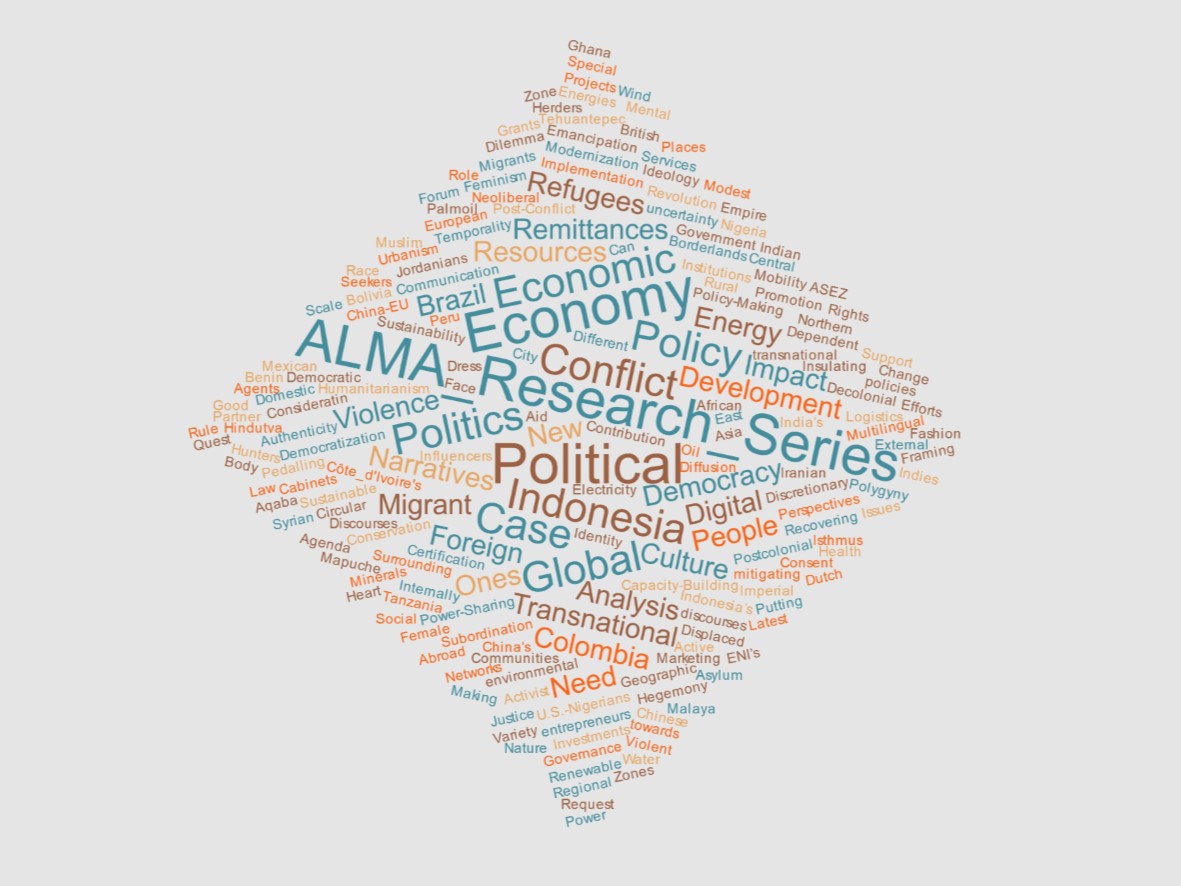 In 2016, the Arnold Bergstraesser Institute (ABI) has launched the ALMA research series in cooperation with Freiburg University. The research series aims at interconnecting research interests from different parts of the university and affiliated institutes. ALMA places particular emphasis on interdisciplinarity: a feature that is also evident in the discussion format, which includes presenters and discussants from different disciplinary backgrounds. The overall focus lies on empirical-comparative analyses of socio-political phenomena in extra-European areas and societies. The main target group of the ALMA series includes social sciences and humanities scholars that are currently pursuing a PhD and/or pursuing advanced/postdoctoral research projects.
The ALMA Research Series thus benefits from exchange and discussion among many. In view of the current circumstances we are moving the series to a digital room, although this is not our preferred option.
The lectures take place on Thursdays from 12.30 – 2 pm via zoom - four times during term. Please register (name, first name, email address; at the bottom). You will receive a zoom link for participation.
These are the lectures of summer term 2021
06.05.2021 Space and gender in the literature of Iranian women in 21st century   Paper by Leila Samadi Rendy (Oriental Studies); Discussant: Jan Völkel (Political Sciences)
20.05.2021 Political displacement of Brazilian construction industrials in the 2010s: from National Corporatism to the Consolidation State  Paper by Hugo Fanton (Political Science); Discussant: Emilio Distretti (History and Theory of Architecture and Urbanism)
24.06.2021 Decentralized currencies and socio-political instabilities in contemporary and pre-colonial Africa Paper by Enrique Martino (History and Anthropology); Discussant: Andreas Mehler (Political Sciences) 
15.07.2021 nn Paper by Julia Gurol (Political Science), Discussant: René Trappel (Sinology)
Buchungsoptionen:
| | | |
| --- | --- | --- |
| Space and gender in the literature of Iranian women in 21st century Paper by Leila Samadi Rendy (Oriental Studies) | | Reserve |
| Political displacement of Brazilian construction industrials in the 2010s: from National Corporatism to the Consolidation State Paper by Hugo Fanton (Political Science) | | Reserve |
| Decentralized currencies and socio-political instabilities in contemporary and pre-colonial Africa Paper by Enrique Martino (History and Anthropology) | | Reserve |
| nn Paper by Julia Gurol (Political Science) | | Reserve |