Being Zanskarpa First, or Buddhist/ Muslim from Zanskar?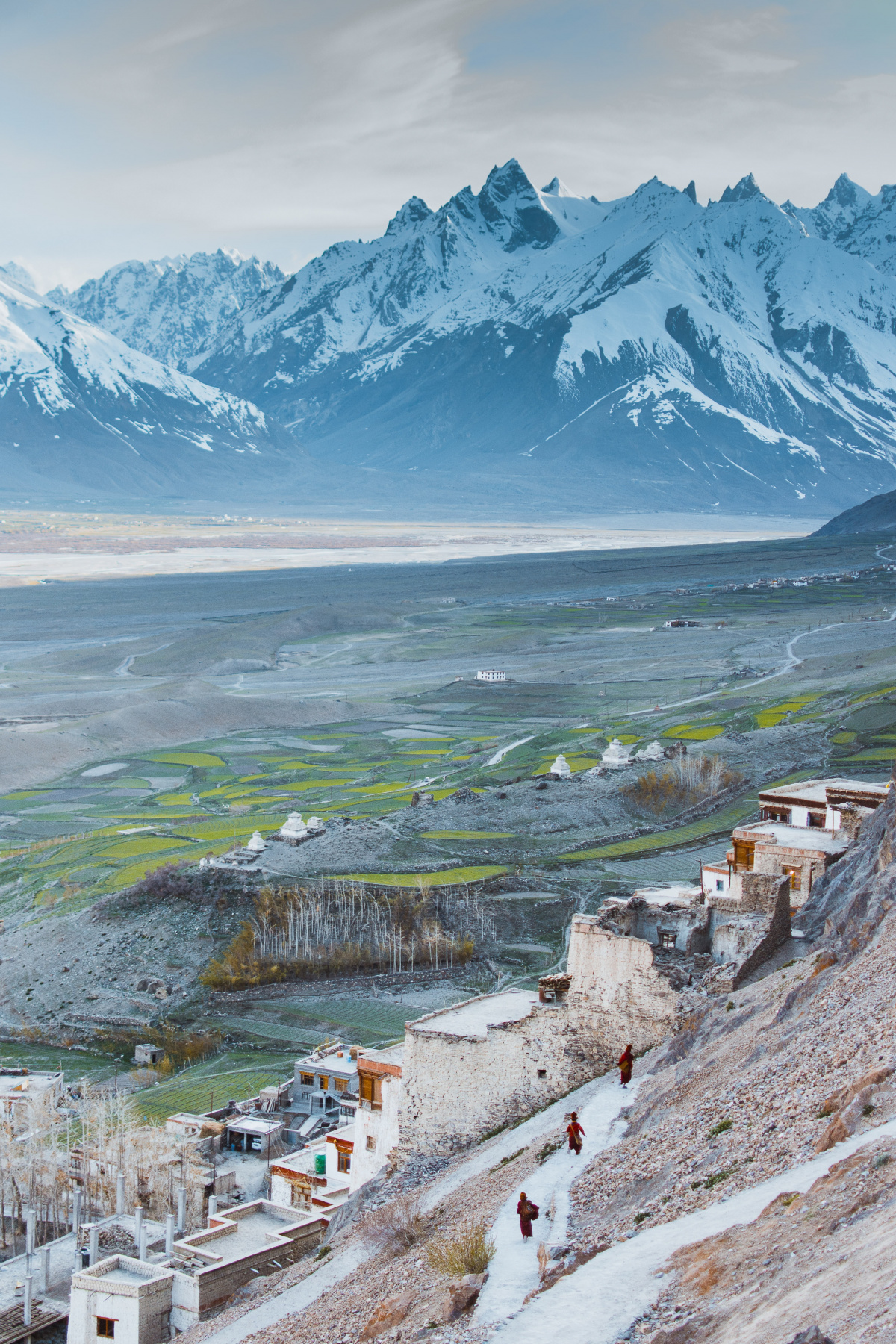 Abstract
Since 2001, I have been carrying out extensive fieldwork and research on the Zangskar region. At an altitude of between 3600m and 4000m this region constitutes one of the five regions in Ladakh. Administratively, the Zanskar valley is a Tehsil of the district of Kargil which itself is part of the LAHDC (Ladakh Autonomous Hill Development Council) and of which the second constituent is the district of Leh.
Zanskar valley is populated by 13 800 people known as the Scheduled Tribe "boto" (Bod), who are followers of Mahayana Buddhism (92,73%) or Sunni Islam (7,27%). My previous researches enabled me to highlight the correlation between historical and political experience. As a result, I could conceptualise how among Padumpas (inhabitants of Padum) and Zanskarpas (inhabitants of Zanskar) the community identity is built up. The intensification of exchanges and the development of the global market, especially regarding tourism (from India and western countries), give benefit to local travel agencies in which Buddhists are firstly employed. On the other hand, on the political level, Zanskar is depending from Kargil district which is mainly populated by Muslims. Therefore, being Muslim or Buddhist became two different identities separately values by political and economical aspects.
This paper will show through narratives from old and young generations the change in the process of identity building among people living in Zanskar valley, and/or family coming from Zanskar valley: are they belonging first of all to their religious affiliation or to the locality?
___________________________________
In 2016, the Arnold Bergstraesser Institute (ABI) has launched the ALMA research series in cooperation with Freiburg University. The research series aims at interconnecting research interests from different parts of the university and affiliated institutes. ALMA places particular emphasis on interdisciplinarity: a feature that is also evident in the discussion format, which includes presenters and discussants from different disciplinary backgrounds. The overall focus lies on empirical-comparative analyses of socio-political phenomena in extra-European areas and societies. The main target group of the ALMA series includes social sciences and humanities scholars that are currently pursuing a PhD and/or pursuing advanced/postdoctoral research projects.
The lectures take place on Thursdays from 12.30 pm to 2 pm CET  - three times during term. Please register for participation via zoom (name, first name, email address; at the bottom). You will receive a zoom link for participation. By participating in the zoom meeting, you agree to the data protection notice (more). When participating on site at the institute, we ask that you observe the current Corona regulations of the state of Baden-Württemberg and the federal government.
These are the lectures of winter term 2021/22
| | | | |
| --- | --- | --- | --- |
| Date | Paper | Paper-Giver | Discussant |
|   |   |   |   |
| 9th Dec 2021 | Being Zanskarpa First, or Buddhist/ Muslim from Zanskar? | Salomé Deboos (Anthropology) | Tim Epkenhans (Islamic Studies) |
| 13st Jan 2022 | Facts and Fictions – On the Role of Imagination in Criminal Justice in Argentina | Ingo Rohrer (Anthropology) | Andreas Pattar (Law) |
Foto: klara avsenik@unsplash