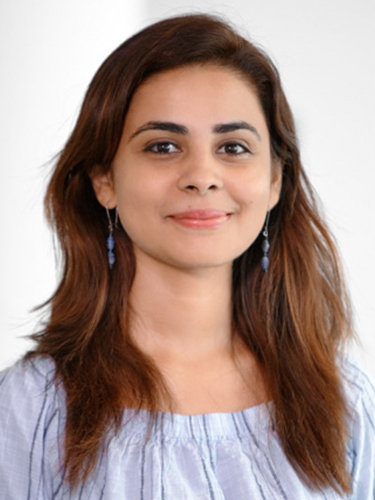 Email:
amya.agarwal

[at]

abi.uni-freiburg.de
Areas of Research:
Gender and conflict studies in Global South
Publications
Beitrag Sammelband/ Buchkapitel (Wiss.)
Imagining Pathways for Global Cooperation
Amya Agarwal recently published a chapter on the circulation and mobility of resistance ideas and practices across conflict-affected societies. Through the case of Kashmir and Palestinian resistance movements, she also explores the role of shared tacit imaginaries in creating different forms of solidarities among the resisters.
Zeitschriftenartikel (Wiss.)
Agarwal, Dr. Amya / Shine Choi Ching-Chang Chen
International Studies Perspectives
In this recent publication, six authors critically reflect on discrimination faced by early-career women international relations (IR) scholars in the Asia-Pacific region in their workplaces and beyond. Their aim is first to reflect on the contributors' own lived experiences and second to call for new, more inclusive forms of solidarity that appreciate diversity as plurality across any divides.
What is the significance of gender and masculinities in understanding conflict? Through an ethnographic study conducted between 2013 and 2016, this book explores the politics of competing and sometimes overlapping masculinities represented by the state armed forces and the non-state actors in the Kashmir valley. In addition, the book broadens the understanding of women's agency through its engagement with the construction, performance, and interplay of masculinities in the conflict.